Sponsored by Awakening International Training & Reformation Center and Crosspointe Life Church.
A Six-Week Training Intensive
With our team's extensive years in Pastoring, Business Coaching, Apologetics, Holistic Health, Entrepreneurship, and Missions, our Academy of Influence & Reformation has a distinct edge that will bring clarity to your identity, calling, and vision.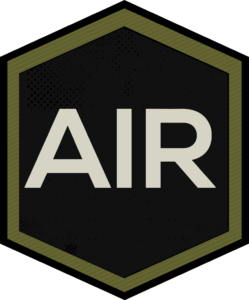 LIVE FULLY IN CHRIST – AWAKEN YOUR DREAMS – CONQUER YOUR FEARS – UNLOCK YOUR POWER TO LEAD
GROUP
COACHING
Work within teams to discover your unique design and expression, and develop your dreams into reality
INFLUENCE
THE MARKETPLACE
Ignite your passion and call to gain favor in the marketplace and your unique sphere of influence.
HOLISTIC
TRANSFORMATION
Gain wisdom from expert trainers to apply biblical truths that will train your heart, soul, mind, and strength to magnify God's love.
CERTIFICATION
& SKILL- BUILDING
Our AIR Certification is a visible sign of your advanced experience and skill, and gives you a distinct advantage in the marketplace
Craig and Karlet  are extravagant worshippers of God, and they exude the love of the Father. They long to see people come into their calling and destiny. Their passion will inspire you to embrace your purpose and become more like Jesus. I highly recommend their ministry!"
– Kris Vallotton
Founder of Bethel School of Supernatural Ministry
"The change we have been striving after is not to be produced by any more striving. It is to be wrought upon us by the moulding of hands beyond our own. As the branch ascends, and the bud bursts, and the fruit reddens under the co-operation of influences from the outside air, so man rises to the higher stature under invisible pressures from without. The radical defect of all our former methods of sanctification was the attempt to generate from within that which can only be wrought upon us from without."
– Henry Drummond