Welcome to AIR
_______
Have you ever wondered what you were made for? Have you been hungry to see God move in a supernatural way to transform your business or the city where you live? Do you have a dream but you aren't sure how to make it become a reality? Do you want to step into a higher level of creativity, and bring divine inspiration into every situation in your life?
San Diego's Academy of Influence & Reformation is what you've been waiting for.
AIR is a fast-paced immersion designed to saturate you with Kingdom Principles, Kingdom Power, and Kingdom Encounters.
LIVE FULLY IN CHRIST
Discovering who you are in Christ is the single most important truth of your identity. It is the 'real' you. From here, everything else flows.
AWAKEN YOUR DREAMS
There is a hunger for meaning in every heart; the desire to create, to provide the Earth with solutions from Heaven. Begin to dream again.
CONQUER YOUR FEARS
Transformation begins as we pull on God's truths to advance past fear roadblocks, creating room for growth and acceleration. Be empowered to face your Giants, while resting in God's peace
UNLOCK YOUR POWER TO LEAD
Positioning ourselves in our identities in Christ, building solutions, and gaining confidence gives us a distinct edge in the world around us. Develop tools to overcome & lead with confidence
Modern society is facing its greatest challenge yet.
Moral Relativism and Self Absorption have slowly eroded the dignity and purpose for which man was created. People no longer understand their true value, let alone discover their purpose for living. Because of this, society is plagued with mediocre answers to profound problems—Broken families, child slavery, world hunger, moral decay, violence, and war…….the list goes on—
Yet, there is a breed of Leader emerging that carries both the ancient and the new.
They are grounded in the ancient wisdom and truth of God and simultaneously, they explore and create new ways of expressing God's love, truth and power to the world that so desperately need them.
It's time for action!
San Diego's Academy of Influence & Reformation (AIR) is a fast-paced immersion designed to saturate you with Kingdom Principles, Kingdom Power, and Kingdom Encounters. We train people like you who are hungry to discover who you are in Christ and why you were created, equipping you with the ability to invade your sphere of influence. We desire to see you transforming those places with God's truth, power, and love working in and through you.
AIR is effectively designed to be empowering, impactful, and personalized. This six-week course offers classes once a week, on Wednesday evenings, so that you receive the greatest benefit while minimizing the impact on your current work and life routine. This transformational immersion will take you through a holistic approach—Identity, Community, Expression—to advance you in the areas of leadership and influence, with special attention to discovering and developing your own unique calling.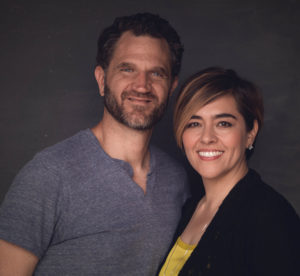 Craig & Karlet Muster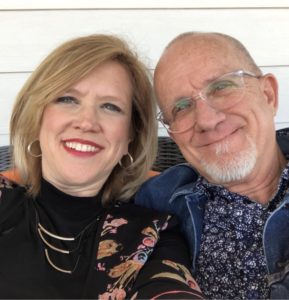 Barry & Kandee Sappington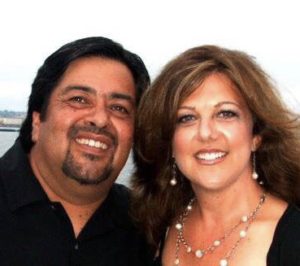 Rick & Maria Sainz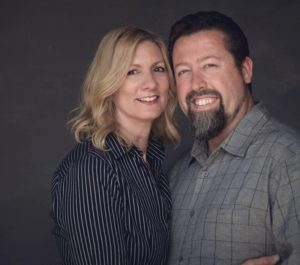 Brae & Jill Wyckoff
Pastors Craig and Karlet Muster, Pastors Barry and Kandee Sappington, Pastors Rick and Maria Sainz, Pastors Brae and Jill Wyckoff, along with other special speakers will help guide your journey with dedicated curriculum and activities. These will include a cultivation of small groups, coaching sessions, exercises, activities, independent reading, all coupled with impartation and activation. Students are expected to actively participate in all assignments as well as define their "Current Mission" by the end of the semester.
From the Director:
"Moving from Revival to Reformation is not an option, it is our assignment! Knowing God is paramount. Knowing who you are in Him makes you dangerous. Discovering your own particular assignment and how to accurately express YOU in your sphere of influence is essential. This is what the Academy of Influence and Reformation is all about. We cannot reform cities if we ourselves are not being reformed. We cannot mature as sons of God if we don't leverage our own internal transformation into external reformation. By putting action to our dreams, our personal transformation is continually fulfilled and cities are changed."
"Come discover WHO you are, WHAT you are designed for, and HOW to express that design in such a way that puts God's glory on display for the world to see."
Craig Muster,
Senior Director, Awakening International